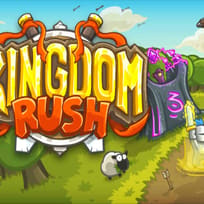 Kingdom Rush
Kingdom Rush ne marche plus sur le web.
#RIPflash
Kingdom Rush
par Ironhide Game Studio
Nous serons de retour après cette courte pause
Préparation...
Battle for the Galaxy
Bubbles 2
Cursed Treasure 2
Kingdom Rush Frontiers
King Rugni
Call of Tanks
Stick War
Merge Tycoon
Duo Vikings 3
Sudoku Village
Descent
Tower Crush
House of Hazards
Earn to Die 2: Exodus
Super Bubble Shooter
Classic Solitaire
Ping Pong
Final Ninja

Tic Tac Toe With Buddies
We Become What We Behold
Bubble Sorting
Super Star Car
Avalanche

Tactical Squad
London Jigsaw Puzzle
Unpuzzle
Silly Sausage
Final Ninja Zero
War Clicks

Jeux de Course
Jeux de Garçon
Jeux de Foot

Jeux d'Habillage

Jeux à Deux
Jeux de Guerre
Jeux de Cuisine
Jeux de Moto
Jeux de Zombie

Jeux de Fille
Jeux de Voiture
Jeux .io
Ironhide Game Studio
4.4
5,141 Votes
Aidez le roi Denas à renforcer les défenses de la ville ! Vous jouerez le rôle d'un noble guerrier héroïque. Amenez un bataillon à Southport et arrêtez les vagabonds hors-la-loi ! Construisez tous types de défense le long des routes, ainsi qu'une guilde pour mages !